Name Cards are the primary way that business people present their contact information to other business people and potential customers. Alternatively known as a Business card, it saves you time and makes you look professional.  It also creates the impression that you want to give to the opposite person.  Put it simple, it actually puts a 'face to your businesses'.
While Name Cards can be done instantly using digital printing methods, they may take about 2 weeks if Offset Printing is used. There's more creativity with Offset printed cards, they can be matt/glass laminated and can have features such as spot UV (highlights the designed part), embossing or a varnish finish (fabric undergoes hot metallic rolers to form patterns). These type of cards are more expensive but give a classic impression.
Benefits and Use of a Name Card
When meeting someone new, handing them your Name card, (preferable with your picture on it), it will help to keep your business in the back on their mind.  Although they may not need your services immediately, but they are most likely to remember you when the need arises.  Or it could also be passed on to someone whom they think need your services.
Business cards are cheap, portable, and easy to give away, so there's no reason not to have one. Even amidst the popularity of email & social medial, people expect you to have a Name Card. It shows professionalism and it demonstrates that you care. In a sense, Name or Business cards are a way for you to say, "I belong here, you know what I'm doing, and you should consider me a factor." They are a paper handshake that instantly gives whoever you meet everything they need to know in order to do business with you.
Range and Styles of Name Cards
Name Cards can be differentiated based on the styling, material and printing area used.  One can choose a type the best meets the needs and fits the budget.  Of course to create a lasting impression and differentiate from the rest one can opt for unique styles like name cards with round corners, or metallic name cards.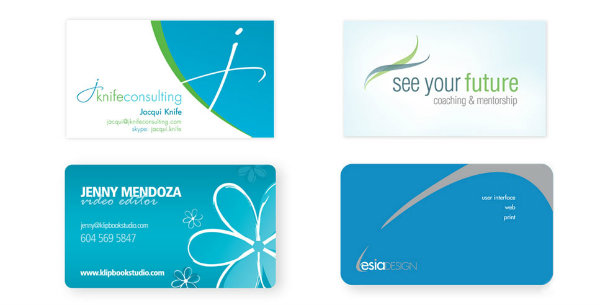 The most common materials (paper) that most individuals or companies can go for are
Matted White
Matted Off-White
Gloss Smooth
Matted Smooth
For example a Spa may want a glossy look but a research company may choose a matted paper for a professional look. The type of business can also be deciding factor in what material to choose.
Name Cards At iZAPS
At iZAPS, we provide you with the 5 common types of paper. But if you require something different, we have options for that too, and at very affordable prices.
Once you confirm your artwork, we can give you your Visiting Cards within or a day or two – AT NO EXTRA CHARGE.
How to Order Name Cards
Here's how to go about placing your Order –
Provide us with your design or artwork in pdf form either at our Shop; Email or the Online Form on this page
We will do the final layout for you at a 1-time layout fee of $20, subsequent cards or editing of new cards will be FOC
You will need to approve the design and confirm for 'PRINT'
Order will be executed
Once your order is ready, we will email you
Collect your order and make payment

Digital & Offset Printing
Quick turn around of short run prints or high volume quality printing, we are happy to help