A Poster is a large-size, durable paper that's printed with graphics and text. Posters are usually full of color and it is like an attention seeker plus a knowledge distributor. Attention seeking Posters attract people for dramas, theatre, operas and other entertainment pleasures. On the other hand, for knowledge sharing, the purpose to spread awareness through protests, expedition groups, campaigns and other more social causes.
Poster printing can be done using digital printing format and it can be created within a day or two. Indoor posters can be glossy to attract customers, however, outdoor posters are usually matt.  This is because if light falls on them and reflects, it becomes difficult for the audience to view it.
Benefits and Use of Posters
Printed Posters are usually put up on walls, surfaces which are flat and hard or sometimes they are taken in hand. The ones on the walls are typically for entertainment and the ones taken in the hand are for information awareness.
Posters are an ideal way to broadcast information at a low cost. The general public see the posters and respond to it as soon as possible. The poster has an attractive look on it and this gives a visibility look on it. As it was stated that poster can be put up anywhere, the location where it is put up, get a lot of people to look at it.
Range and Styles of Posters
There are different types of Posters, depending on the situation, event, reason for using them.
Mounting Foam board: It is a way to give support to a photo so that it becomes rigid. Putting a photo on the foam board can be kept mostly indoors and it becomes a hanging poster and this is usually used for exhibitions or in a photo or art gallery. It is very light in weight therefore it can be carried anywhere we go. It can be laminated and then stuck on the board so that the paper does not get spoilt.
Frame/ Framing: A poster is framed so that it looks attractive and it gives it some art effect. It also does not damage the poster from the sides. These are mostly used at home to decorate the walls and make it look alive.
Canvas Printing: It also known as art printing and it is done on canvas material. On this, art work is done according to customer requirements and it can be framed if it's needed. It is usually used in interior designing or any personal photograph.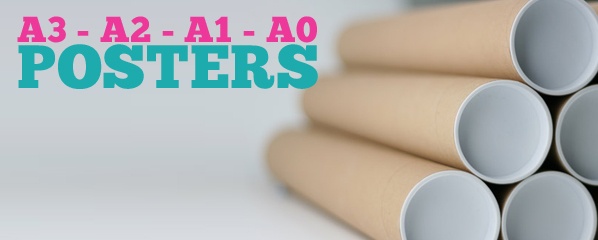 Poster printing needs good artwork which gives a lookout to what the poster is about. Decorating the poster defines the poster's attraction and shows visibility. The resolution of the poster should be 300dpi for having an amazing detailed outlook. Full-coloured print of poster makes it look more alive.
The requirements of a poster has all these details, it can be helpful in promotion, awareness, knowledge and understanding
Poster Printing At iZAPS
At IZAPS, we provide you with two common types of paper for poster printing, and they are, Poster paper and Yupo paper. But if you require something different, we have other options too, and at very competitive prices.
According to the customers and to their preferences, all kinds of print sizes are available.  Once you confirm your artwork, we can give you your Posters within a day or two- AT NO EXTRA CHARGE.
How to Order Poster Printing
Here's how to go about placing your Order –
Provide us with your design or artwork in pdf form either at our shop or via email to info@izaps.sg
You will need to confirm the design and confirm for 'PRINT'
Order will be executed
Once your order is ready, we will email you
Collect your order and make payment

Large Format Printing
We provide unbeatable image quality & colour reproduction in wide format customised to your needs